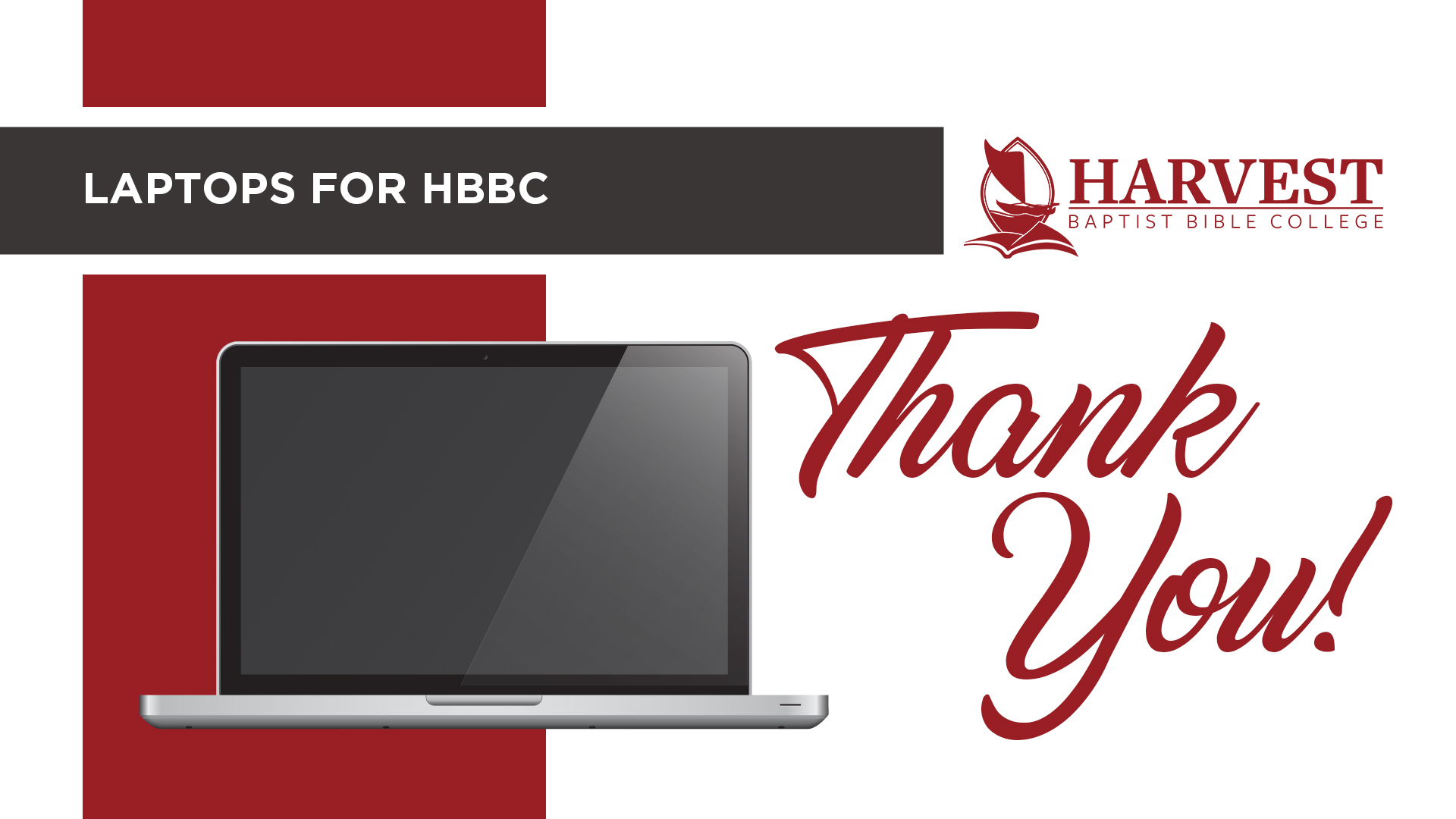 Dear friends of Harvest Baptist Bible College,
We stand in awe of God's provision and His use of your love, prayers and support for our students. It's difficult to contemplate the fact that He has provided so quickly but we serve a mighty God! Although He has furnished the needed funds any additional incoming gifts after this point will be used for the purchase of laptops for next year's Freshman class unless otherwise directed.
If you have any questions please feel free to contact me personally. Once again we marvel at how our God provides and how thankful we are that He used you to bless the continued training of young men and women serving Christ in Micronesia.
Scott Mills
Administrator, Harvest Baptist Bible College